The Ultimate Buzz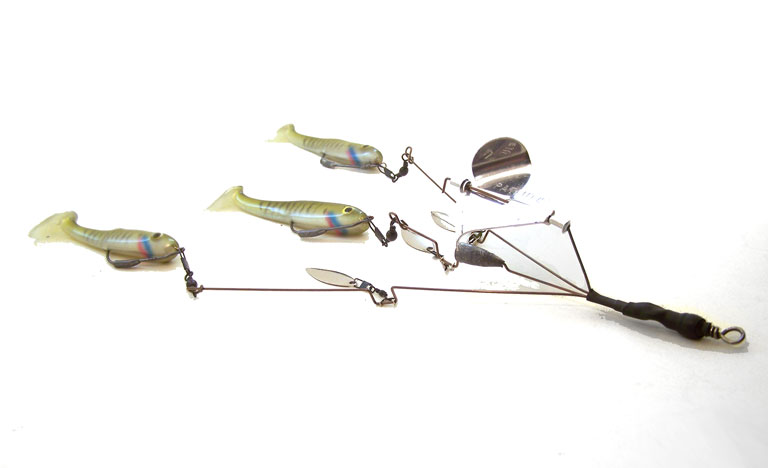 When buzzbait season rolls around be ready to bring the hogs to the boat with the Ultimate Buzz. Nothing gets the adrenaline flowing like a buzzbait bite! This season have the rig that will call the bass in with it's water churning, loud clacking and flashing blades shimmering right below the water.The bass are hungry, give them what they want.


Guntersville Thrasher Rig
If you wanna catch a 30lb stringer of fish at Guntersville this is the rig to use! The NEW! Guntersville Thrasher Rig offers the best of both worlds. Five arms for your choice of your favorite baits and four spinners built into the arms to maximize flash. This bait has been the choice of anglers at Lake Guntersville and now you can get yours!


The Willow Thrasher Rig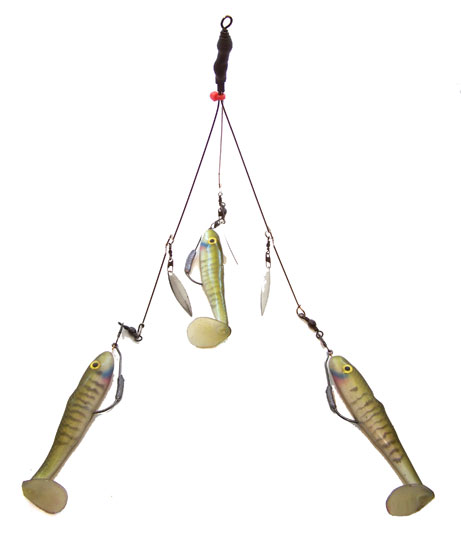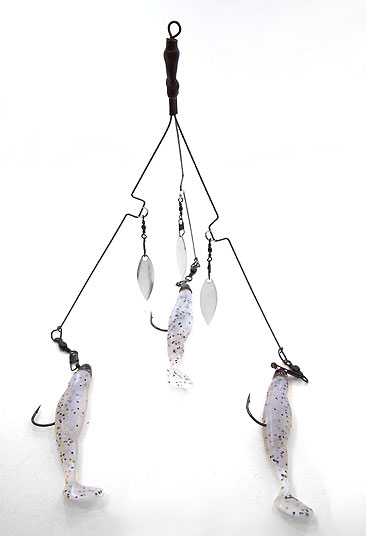 This proven umbrella style fishing rig is deadly on bass, especially spotted bass and small mouth. The front tie swivels to make your baits swim great and also helps on hook set. Quality hand built in USA with over 300lb test approved leader wire. It is built to take the punishing strikes frome huge bass like the 6.5lb spotted bass caught in early March 2012 pictured below. The unique quick change blade system makes it easy to customize with blades or extra baits of your choice. The compact size (wire arms 6.5") of the Willow Thrasher Rig is perfect to pitch around boat houses and areas other rigs can't go. Use Bellyweighted Swimbait Hooks and fish it in grass. The light weight of this rig makes it easy to throw all day long. Get yours today! $12.95 without Jig Hooks or $14.95 with Jig Hooks or Bellyweighted Hooks. (Swimbaits not included).

You Can Adjust Your Quanity When You Add To Cart.



The Ready To Fish Rig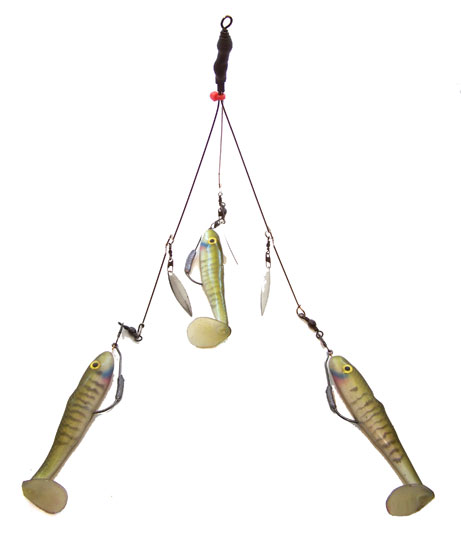 The Willow Thrasher Rig fully rigged with belly weight Swimbait Hooks and your choice of 4" or 5" Swimbaits. The only thing you have to do is tie it on and throw it! (This product contains lead)


Bama Shorty Spot Slayer Rig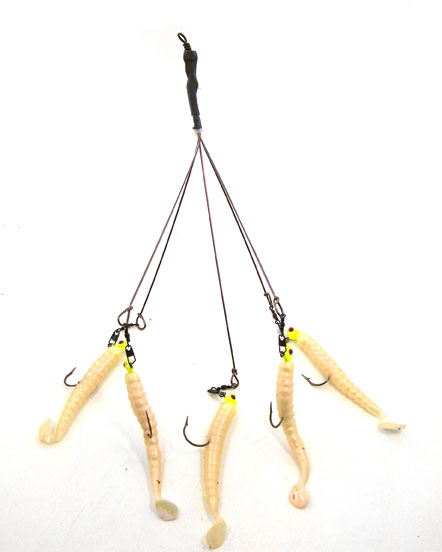 Proven technique for spotted bass, especially in the Fall. Great on Smith lake, Catoma Lake, Lanier, Hartwell, Martin, Logan Martin and many other lakes where schooling spotted bass feeding for Winter. Match their prey with this rig!


Willow Thrasher Minus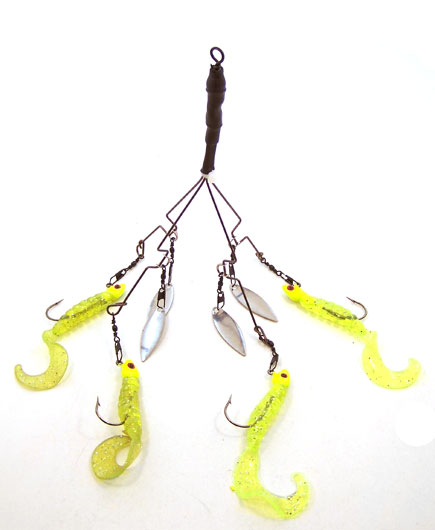 Similar to the Bama Shorty but this one has some flash added. Great in windy conditions! Adds a little extra flash to trigger a feeding frenzy.


The Bottom Thrasher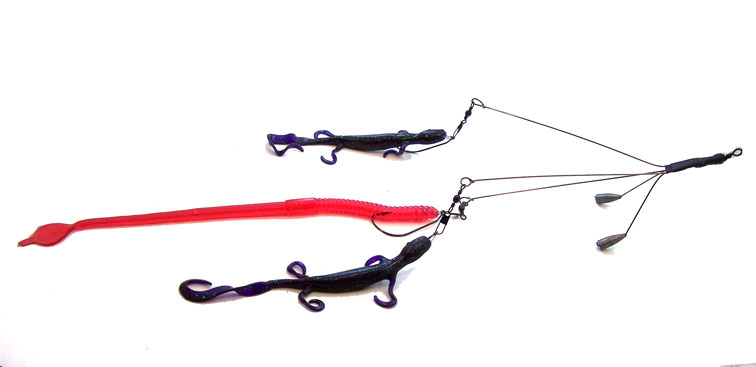 Just when you thought Carolina Rigging couldn't get any better, it just did! The Bottom Thrasher offers 3 baits behind wire leaders and two 1/4 ounce weights. Rig your favorite baits to the back and thrash the bottom. Rig may be purchased with or without three hitchhiker wide gap hooks. Great for bass and walleye fishing. (This product contains lead)


The Thrasher Rig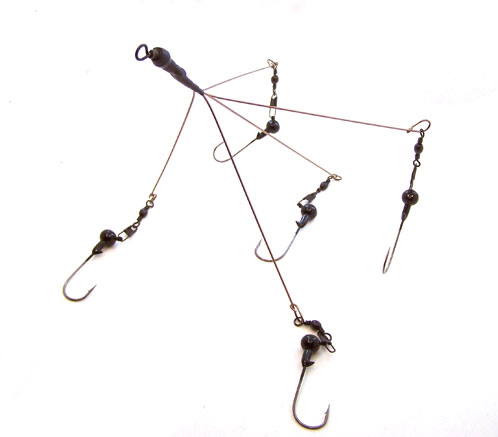 Our version of the five arm phenom. Made of 300lb test wire and the front tie swivels to keep all the baits swimming great and helps with hook set. Try ours out today!


Jig Head Hooks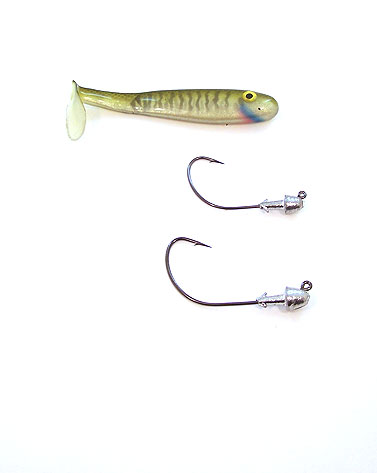 Per popular demand we are offering our hand poured Jig Head Hooks for individual sale. They come in 1/8 ounce with 3/0 Mustad hook and 1/4 ounce with 5/0 Mustad hook. They can be purchased in 5 or 12 packs. (This product contains lead)


Swimbait Hooks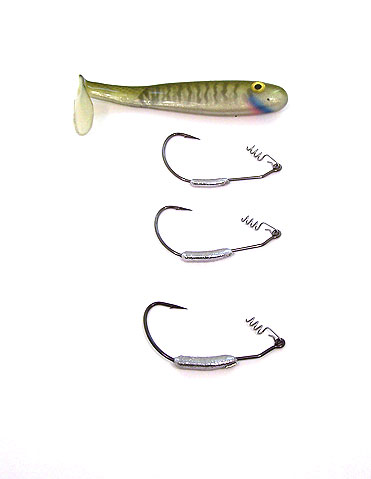 You wanted them so here they are! Our hand poured belly weighted Swimbait Hooks come in 1/16 ounce with a 3/0 Mustad hook, 1/8 ounce with a 3/0 Mustad hook and 1/4 ounce with a 5/0 Mustad hook. They can be purchased in 5 or 12 packs. (This product contains lead)


The First Ones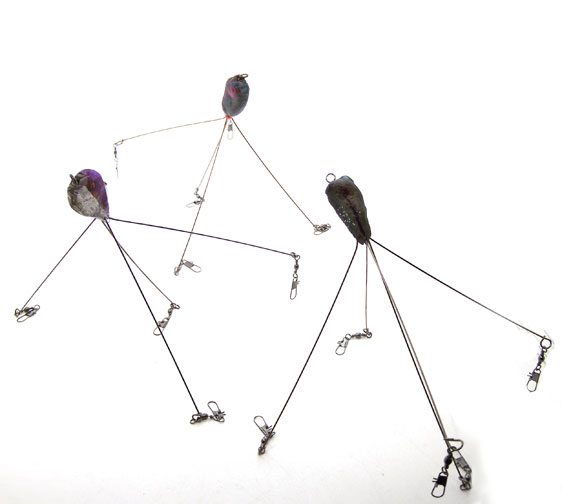 These are the first rigs we made after the craze started last October. All are hand crafted with an original fish pattern paint job. This rig also features the swiveling front tie to help with swimming and hook up. Limited supply so get you an original today!
$10.95


Catch Big Fish Like This 6.5lb Spotted Bass! (Always check your state's fishing laws)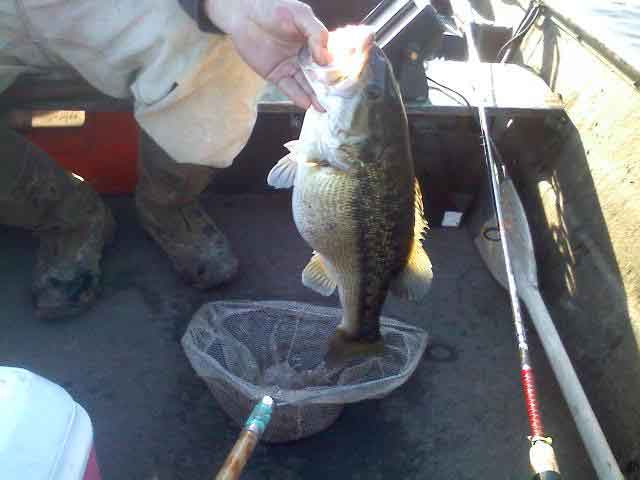 ---
| Bridal Rings | Solitaire Rings | Anniversary and Fashion Rings | Gemstone Jewelry | Diamond Earrings | Diamond Pendants | Diamond and Gemstone Bracelets | Lorenzo Jewelry | Pearl Jewelry | Tungsten and Titanium Bands | Alabama and Auburn Watches | Men's Fishing Page |
---
| Return Home | Our Services | On-line Catalog | Contact Us | Privacy Policy | Great Links |